Kratiste
Kratiste, synonymous with innovative, eco-friendly plant care, unveils its line of 100% natural climbing sticks, an emblem of sustainable cultivation and aesthetic greenery. Celebrating a harmonious blend of function and environmental responsibility, Kratiste's climbing sticks are meticulously crafted in the company's factory located in Geldermalsen, Netherlands, ensuring each piece you receive is a testament to quality, sustainability, and local production.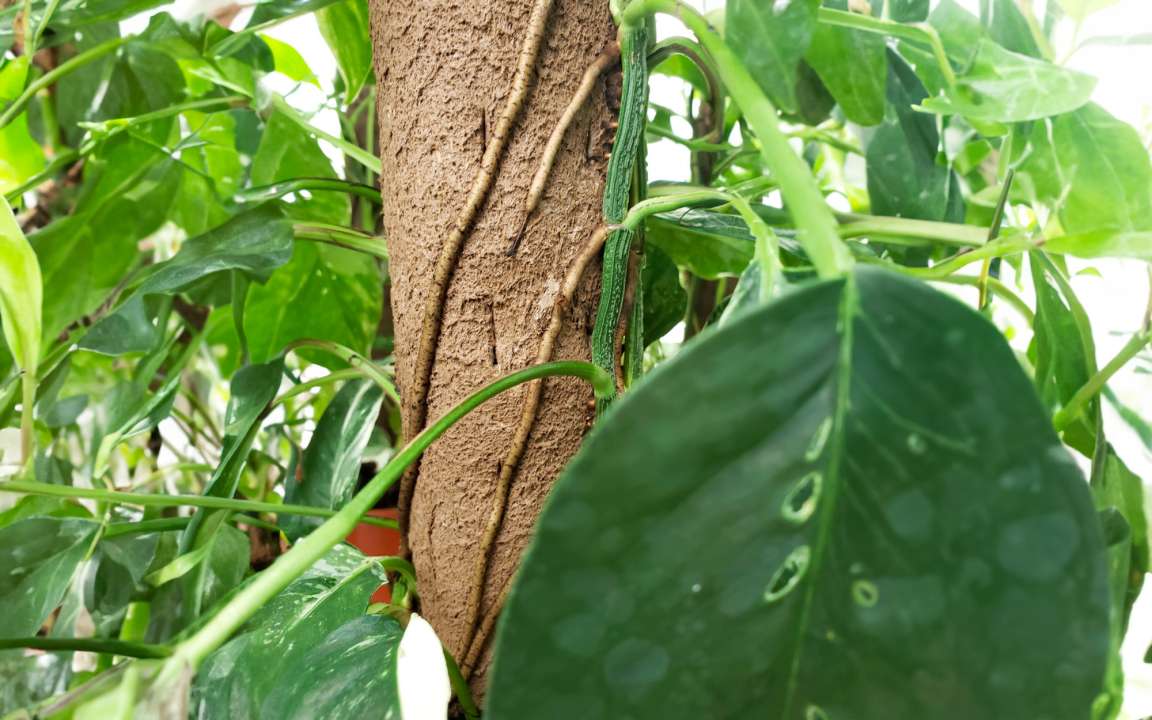 Designed with nature at its core, Kratiste's climbing sticks are fashioned from a unique blend of potato starch (PLA) and Dutch Elephant Grass. These materials not only afford a low CO2 footprint but also assure the climbing stick's full biodegradability, safeguarding our planet's future. Moreover, each product comes with a digital raw materials passport, promoting full transparency about the raw materials utilized and embodying a step towards a more sustainable world through transparent manufacturing practices.
Kratiste demonstrates a formidable alignment with Boma Garden Centre's overarching goal of ushering in environmentally sustainable products. In crafting products that are equally economic and eco-conscious, Kratiste ensures that sustainability is not a premium but a standard, making it accessible to all. This ethos reverberates through their climbing sticks which are comparably priced to their plastic counterparts, despite their superior environmental footprint and unique, natural structures.
Dive deeper, and you'll find that each Kratiste climbing stick possesses a unique structure, providing varied, natural support to plants, while also being fully compostable under the right conditions: ample microbes, high temperatures, and significant moisture. The sticks are resilient, with a resistance up to 50 degrees Celsius, softening beyond this threshold but regaining their firmness once temperatures decline.
In a world where microplastics permeate, Kratiste stands distinct. Their climbing sticks are bereft of microplastics, a stark contrast to many prevalent support poles which, though appearing eco-friendly, like traditional bamboo or moss sticks, possess inherent environmental adversities such as mold resistance through plastic impregnation, or through embedded plastic tubes, culminating in microplastic generation during waste processing.
The journey to creating the first 100% natural climbing stick wasn't without its trials. Kratiste invested three years of intensive development, testing, and collaboration with various growers to find the perfect recipe of raw materials that could endure the nursery's challenging conditions — high humidity, significant heat, and bacteria, while also being compostable in green waste processing. The venture was spurred not only by a belief in providing consumers with a viable alternative to unsustainable plant support from Asia but also as a beacon of possibility in sustainable manufacturing.
Choosing Kratiste isn't merely a decision for a quality product; it's a step towards a sustainable future. By opting for climbing sticks produced in Kratiste's Dutch factory, you sidestep the need for transport from Asia, thus contributing to a reduction in global transport emissions. Kratiste's commitment and innovative approach underscore a marriage of sustainability and practicality, sowing seeds for a greener, healthier world.