THE BOMA
Over the years, The Boma has evolved into the most enjoyable and attractive independent garden centre in North London, offering diverse plants, pots and garden essentials. It's more than the team that runs the place. It's also about the community, which play an integral part in our daily life.
When designing and planning your garden, it's all about context and timing. You quickly understand there's more to it than just paper and pen. For many, pottering about in the garden is sublime, but it's not for everyone. So we also offer practical advice and tips to make gardening more fun.
What's more, there's our online store for those who can't visit or wish to keep their distance. You can order from your deckchair with deliveries to your door.
But the best thing to do is see for yourself and pop in for a visit. While you're here, enjoy your time. By the way, canine friends are most welcome.

OUR STORY
A garden centre located in the heart of North London, The Boma is an oasis within the urban surroundings of Islip Road, Kentish Town.
Denise and her nephew Sean, hailing from Port Elizabeth, South Africa, acquired the severely neglected site in 2002, with the vision of developing a thriving business within the local community.
Reminiscent of a rustic Swahili meeting lodge in Africa, they renamed the place The Boma. What motivated the acquisition was Sean's evident passion for horticulture from an early age. Sean's grandmother and parents encouraged him to realise his natural talent.
Starting a nursery in his backyard, Sean supplied local garden centres, learning the trade as a budding entrepreneur.
To further his ambitions, he attended a UK horticultural college specialising in garden centre management.
In partnership with his aunt Denise, a lover of gardening, they were ripe to take over the centre, cultivating it as a communal curiosity and the inspiration it is today.

How do you imagine your sacred corner of heaven?

THINGS THAT MATTER
Please note, we're passionate about beautifying our urban landscape. That means surrounding our gardens, homes, work environments and streets with trees, plants and flora.
Being obsessive about gardening, we're naturally conscious of the environmental impact and sustainability. In practice, we encourage non-toxic, organic products, recommending plant diversity and good water management.
We source from nurseries and suppliers with healthy environmental standards and encourage eco-friendly pest control. We offer natural fertilisers and manures that are nutritionally dense with consideration of microbes in the soil.
Being an intimate part of the eco-system, we advise on the cyclical use of plant waste with mowing and cuttings for mulching.
We believe that we can make more intelligent decisions about sustainable gardening by providing sound advice and education.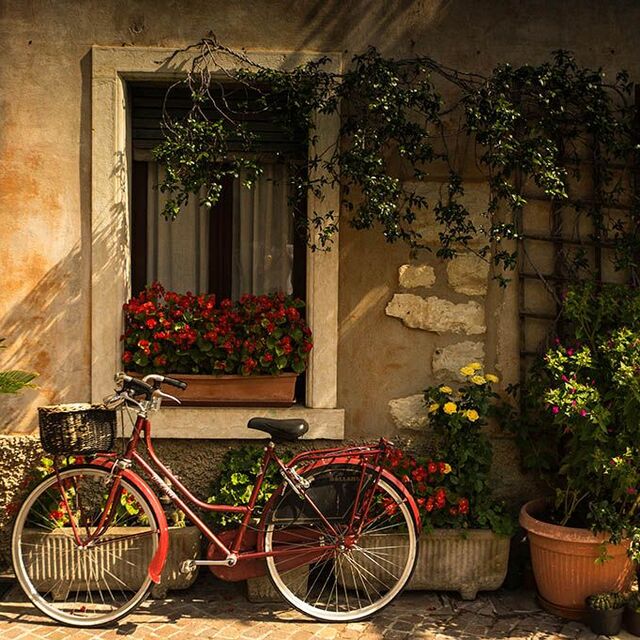 Creating an urban paradise
Our dream is to transform urban living into a plant lovers' paradise. Making our neighbourhoods a wonderful place is good for our well-being and more friendly to the environment. A shared vision that gets us out of bed in the morning.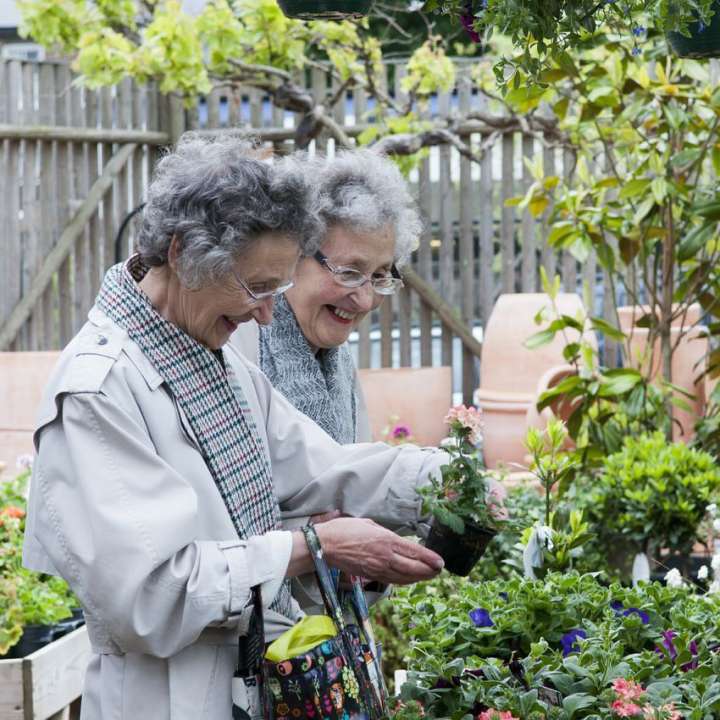 We've curated a botanical sanctuary
Our team of horticulturists planned our garden centre to show plants in their natural habitat with inspirational displays. Looking for plants is like taking a walk in a botanical sanctuary, and our canine friends are welcome too.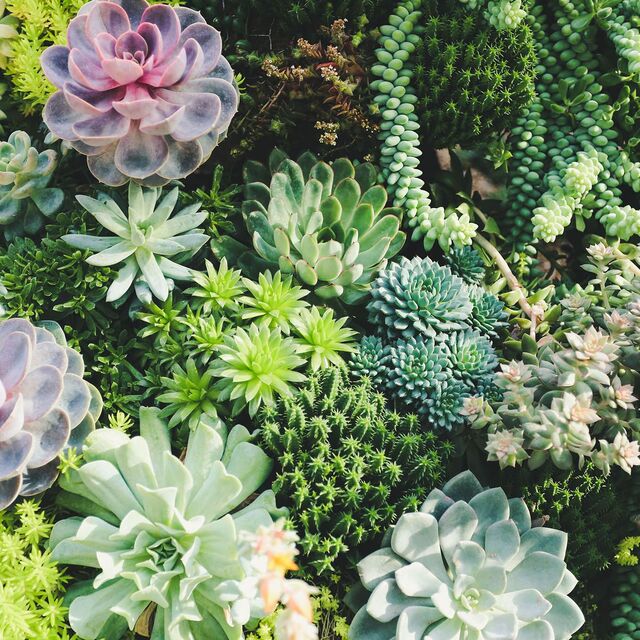 We stock some sensational plants
It so happens our garden centre specialises in rare specimen plants beyond the common garden varieties. We also stock everything you need to cultivate your dream garden, home and office, with the largest range of plants, pots and containers in North London. Apparently, visitors consider us The gardener's garden centre.
When you're with us, feel at home

MEET THE TEAM
A team of vibrant enthusiasts for plants and gardening, the Boma team have been hand-picked for their exceptional knowledge about horticulture and their friendly manner.
The family culture is one of respect, principles and endearing values shared with visitors from the local community and afar.
Patience, care and professional advice are essential ingredients for a rewarding gardening experience. Whether it's advice about plants, tools, compost, gardening tips or services, our staff are here to help.
Come and visit or give us a call. ​POP IN FOR A CHAT
Sean - Director of The Boma
Kim - Garden Centre Manager
Charlotte - Houseplant Buyer
Adam - Outdoor Plant Buyer

INTRODUCING BLUEBELL
The Boma's most essential team member!
At least in her opinion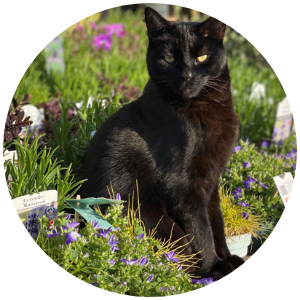 WHAT OUR CUSTOMERS SAY
"Staff always friendly, great prices, selection and quality." Angel D.
"My favourite garden centre in London! The atmosphere is wonderful, there are often four-legged friends around, the staff have almost always been warm and welcoming and the amount they have is great" Aaron G.
"1st visit and the 2 staff members I spoke to V for basic beginner help who was really approachable, friendly and helpful." Amy. H.

OUR PLANTS & TREES
Being situated in an urban environment, we specialise in selecting plants & trees suited to London gardens and terraces.
There's a variety of outdoor and indoor plants, with complimentary pots in various colours, sizes and materials.
What sets The Boma apart is our display of plants in their natural habitat of beds and borders, with shade plants in a separate area.
The layout gives visitors an idea of how plants will look in their natural environment. It makes landscaping or locating the plants much more straightforward.

OUR POTS & PLANTERS
Caring about plants also means choosing the right pot or planter.
The right finish will complement the plant's characteristics and features.
What's more, you're giving your plant the respect it deserves.
The Boma specialises in a large stock of indoor and outdoor pots and planters.
Browse through our online selection. Better still pop in and see for yourself.

GARDENING ESSENTIALS
Whether it's gardening tools, hoses, pots, trays, mulch or plant food, The Boma has a large selection of garden essentials.
Our catalogue is available at the centre and online and includes organic manure, minerals, fibre and bone meals, with nutrients suited to specific species.
If you need to install a watering system and irrigation, we have all the accessories you need to maintain a healthy garden.