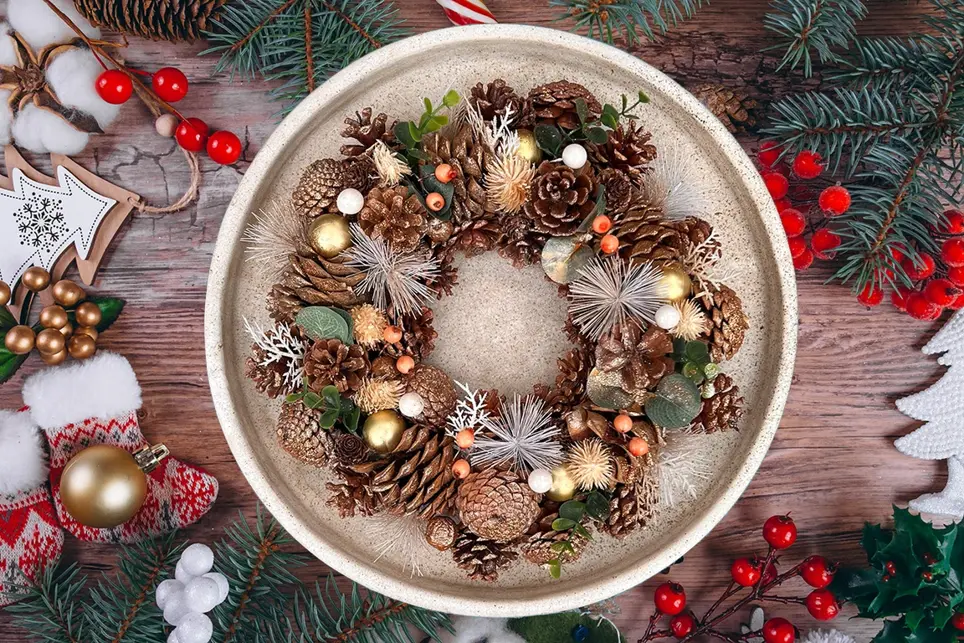 Like many other Christmas celebrants, you will be looking to add glitz and glamour to your Christmas Tree and home this year. If you fall for the trap of cheap and cheerful, you may end up with cheap & nasty instead. That's why after years of supplying London Christmas Lovers with Real Christmas Trees, we settle for nothing less than Handmade Christmas Decorations.
It has taken years to refine our Handmade Christmas Decorations collection. All the difference between a reverential display lies in the details. The result is a dazzling Christmas presentation, bringing warmth and cheer to all visitors to your home.
Boma's Handmade Christmas Decorations collection is handpicked and includes the most creative, diverse range of themes to satiate any taste your heart desires.
The collection includes the most exquisite range of decorative Natural Christmas Wreaths, hand-painted hanging glass Christmas tree baubles, handmade traditional wooden Christmas tree decorations and felt animals and birds.
A highlight of the collection is the decorative wreaths and ornaments using natural themes that include painted pine cones, berries, branches, and natural foliage to adorn the home, reminiscing the cosy Christmas holidays of childhood years. The incredible wreaths are perfect for hanging over the fireside mantlepiece or front door.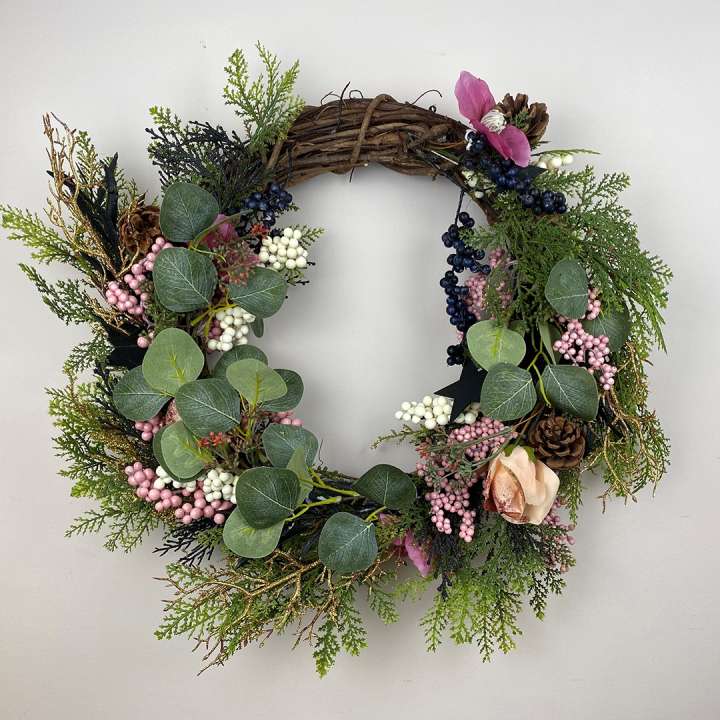 Often lost in adulthood is the childhood imagination of a Christmas wonderland. That's why the collection depicts Woodland Critters, Fuzzy Felt Friends, and, most crucial Traditional Gold and Red Handpainted Glass Baubles. Additional themes represent London Town Pride, Botanical Extracts, Feathered Ornaments, Antarctic Animals and Kitsch.
The Woodland Critters Theme offers a range of Toadstools, Felt Robins, Toad Stall Fairies, Straw Hedgehogs, Twig Owls, Brown Acorn Bundles, Wool Foxes, Frosted Rose Hips and Frosted Blackberries.
Fuzzy felt friends theme containers include a range of felt and wool animals that have cats, dogs, rabbits, Mouses, reindeer, and Santa
Traditions gold and red glass hand painted glass baubles are perfect for Christmas Tree decorations and make a huge difference in setting as the centrepiece for Christmas home décor.
The London Town Pride theme contains a range of typical London icons that include London Buses, Red Post boxes, Black London Cabs, London Big Ben, Painted London scene baubles
Botanical extracts are a range of baubles with botanical flower prints. This year's designs include Toadstools, Folk Flowers, Painted Snowdrops and Robins
Feathered friends are a range of birds, from tiny clip-on decorations to large, brightly coloured parrots with glittery feathers. Baubles featuring a vision of Parrots and Robins.
Antarctic animals have a range of creatures: from Polar Bears and Penguins to frosted baubles.
The kitsch theme this year contains: Painted glass croissants, painted glass Sewing machines, painted glass Champagne Bottles, Painted glass Tin of sardines and Painted glass Toadstools
The Boma also has a range of handpicked Christmas greeting cards featuring animals and woodland creatures.
Bunches of Real mistletoe will be available from the start of December for you to keep the tradition alive by hanging it above a doorway or alternatively using it to decorate your tree.
Seeing is believing. To experience the entire ensemble of Boma's handmade Christmas decorations, drop into the garden centre in Kentish Town.
Here's wishing you a very Merry Christmas too.