Get real trees with the festive hint of pine fragrances for the holiday season.
Nordmann, Fraser Fir, Norway Spruce & Pot-grown, Heights from 60cm to 2.70m
- Pre-order from 1st Nov
- Collection or Local delivery
- Delivery everyday until 22nd Dec
- ​Norway Spruce delivery from 7th of Dec
Select your Checkout Preferred Delivery Date with AM or PM slot
Whether you're living in a flat or a mansion, Christmas is open to all, and we've got the trees to make it happen.
Wishing you a magical festive season

Nordmann Fir Find Out More
Our premier no-needle-drop Christmas tree with a full-width bushy shape and glossy green needles


Fraser Fir Find Out More
A popular Christmas tree, with a conical, compact shape, light-green silver needles, that hold.


Norway Spruce Find Out More
The traditional Christmas tree with a superb pine fragrance and delicate needle retention


Nordmann Pot-Grown Find Out More
A no-needle-drop Christmas tree, grown in a pot for a transportable display, to use year after year

Christmas Decorations for Trees & the Home
'Deck the halls with boughs of holly!'
Looking to deck your home this Christmas?
There's nothing more magical than the decorations and lights of the festive Christmas season. At the Boma, you can shop for Wreaths, Mistletoe, Pine Branches, and Christmas tree baubles.

Real Christmas Wreaths
Decorative environmentally friendly wreaths for doors, mantles and walls with natural foliage and a range of Styles


Tree Decorations
Handmade colourful tree decorations and baubles with vibrant colours crafted materials


Mistletoe & Pine Branches
Decorate the home with Christmas trim, natural foliage, real mistletoe & pine
Christmas Plants Foliage & Gifts
Don't forget Holly, Poinsettia, Amaryllis, Christmas cactus, and Christmas rose, plants that make superb gifts for a perfect holiday season.

Christmas Amaryllis
Discover the vibrant colours of Amaryllis, a seasonal sensation with spectacular flowers that make great gifts

Christmas Rose
Enjoy Snow Frills this holiday. Available in an array of colours with full bloom throughout the winter period until March
Make even more of your Christmas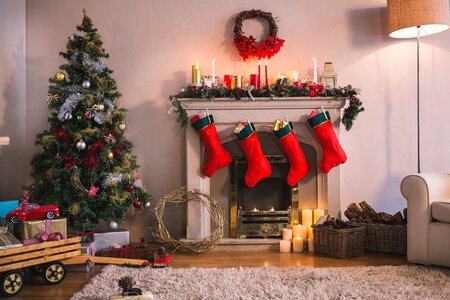 Christmas decorating is the perfect time of the year to add colour and cheer and is a chance to use your creativity in a very personal way. The Boma team have been decorating for Christmas since the Good Shepherd's inception and is keen to offer advice with authentic trees and materials in hand.
Read more...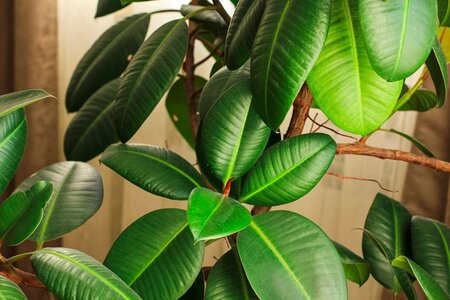 Are you looking for a big houseplant to substitute your Christmas tree? When it is the end of the festivities and time to take your Christmas tree down, space can look a little bit bare. So why not replace the Christmas tree with another plant that will last all year, plus brings you a lot of joy, is aesthetically pleasing and even helps clean the toxins' air. A total win-win situation. Here are our top 6 for you to fill that empty space with.
Read more...